Ugly ass uniforms are turning up everywhere these days in sports arenas. Thursday night Baylor's basketball team wore some ugly unis with black/gray shirts and shorts. It looked like they traded their traditional gold for highlighter yellow.
It looked to me like they were trying to win the game by freaking out their opponents, which happened to be Oklahoma State in the second round of the Big 12 basketball tournament. It nearly worked as OSU blew a huge lead, but held on to win by two points.
When watching some of these teams in their throwback uniforms, it makes me thank God that the Sooners don't whore themselves for a buck when it comes to major uniform changes.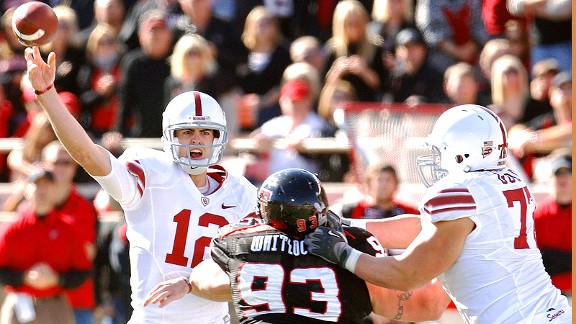 Oklahoma wore throwbacks twice—in the 2003 home opener against North Texas, and in 2009 at Texas Tech. The Sooners' unis were nothing out of the ordinary—no gaudy look like the Pittsburgh Steelers have worn a couple of times this year.
The Steelers donned black and gold alternating stripes last Sunday. I didn't know if I was watching a bunch of bees work their honeycomb or the prisoners versus the guards in "The Longest Yard."
OU doesn't use a color that's not a part of their university pride, a la Oklahoma State, which has included gray in its color scheme.
Last I looked, gray is not on OSU's list of official team colors. Orange and black are on the list, you know, the colors of Halloween.
The Cowboys footballers wore hideous gray jerseys and pants against West Virginia last year.
It looked like they'd been rolling around in an ash pit before heading out to Boone Pickens Stadium to meet the Mountaineers.
Let's hope the Sooners don't roll around with non-traditional colors or goofy looking designs.