It has been tough sledding for gamblers so far this year. How tough? Favorites are exactly .500 against the spread this season with a record of 42-42. In other words, Vegas is on its game early this season. Let's hope the bookies have peaked, or we're in for a long year.
WEEK THREE--The Skinny
(Last Week: 1-5; Overall: 2-10)
Ok, I admit it.  As my record indicates, I have no read on football this season.  Whether it's my fantasy football team, my picks, my Sooners... I even lost in week one of my NFL confidence pool. If you want to take some to the proverbial woodshed, I suggest you ask me to participate and make sure there is money involved.   Skin's self-confidence is at an all-time low right now.
I can't stand Lou Holtz's analysis as part of ESPN's college football coverage, but I do kind of agree with his famous line "in college football you have a different team every week."  How else could OSU beat Georgia one week and lose to Houston the next?  How does OU lose to Colorado one week and beat Texas the next? I would modify Holtz's statement a bit. I think you have 50 percent consistency with any given team from week to week.
The other 50 percent varies: home/away, weather, your team's psyche, injuries, match-ups, your QB didn't get any
love last weekend, your center couldn't squeeze out his lucky pregame dump... Who knows?  I generally try to stick to the first 50 percent when making picks, but this week I am going to pay special attention to the latter half.  No guarantees on any regimented bowel movements. (It's too bad the GameDay crew doesn't have Desmond Howard report on this kind of thing: "Guys, I talked to Jeremiah Masoli a little while ago, and he still hasn't pinched his lucky loaf. The training staff is going to administer some orange juice to see if that can prime the pump. Hey, Coach Corso, any words of advice here?")
Weekly Advice: Fall premiere season is here. Are you as excited as I am for Whitney's return to The City?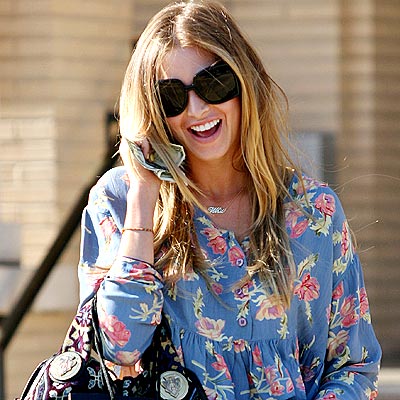 Duke at Kansas (-22)
Kansas' is 2-0 this season straight up and 1-0 against the spread, with wins over lowly Northern Colorado and at UTEP.  The Fightin' Manginos have built a nice program at Kansas. The big fella is a master at identifying hidden recruiting gems.  Guys like Todd Reesing who the elite schools overlook because they are too small, too slow, or missing some other measurable deemed critical to being a successful college football player.  The Jayhawks are a bit lacking on defense this year, but offensively, Mangino puts his players in position to be successful.
Duke laid an egg in its opening loss to FCS opponent Richmond, but the Blue Devils came back last week to knock off Army.
The Skin says: Duke is bad. I don't think they are FCS bad, but Kansas should win this one going away.
USC (-20) at Washington
I was right about one thing last week: the media is swinging from Matt Barkley's vine after the Trojans beat Ohio State. Skin caught most of the "Crescendo in Columbus" or whatever cheesy title ESPN used to hype this game, and for the first time in years, I came away unimpressed by USC.  Yes, Southern Cal beat a top-10 team in a very hostile environment, which is always a nice accomplishment.
But I have been less than impressed with the Buckeyes this year, and, outside of a couple matchups, the teams looked even to me. On USC's winning drive, the Buckeyes made the mistake every fan hates but every coach continually repeats: they got soft on defense. The Buckeye D failed to be the aggressor for the first time in the game, and that allowed 'SC to work the matchups it needed to both run and pass the ball effectively.
Barkley has a bright future, but right now, he is an average QB. Opposing teams can and will load up to stop the run against the Trojans. USC will lose at least two games in conference play this year. I don't think the Huskies are one of them, but Washington is better this season under new coach Steve Sarkisian. Sarkisian and his staff are intimately familiar with the Trojans, and the Huskies will have a good game plan going into this game.  You also have to wonder if the Trojans are in for a letdown game after last week's big-time matchup?
Skin says: I like the Huskies to keep this game close.
Kansas St. at UCLA (-12.5)
I know, I know--Kevin Prince is doubtful for this game. Thanks to his brother from another mother Ron Prince, it doesn't matter.  I am not sure who the Bruins will start at QB this week, but UCLA is still three touchdowns better than KSU.  UCLA offensive genius Norm Chow has a backup with some experience in Kevin Craft.  "Experienced" is kindest compliment I can give Craft, who threw 20 interceptions last season as UCLA's full-time starter.
The Skinny says: Bruins win big.
Cincinnati (-1) at Oregon State:
At first glance, I thought, No way I am picking this game.  Cincy, who I think is the better team but hasn't really been tested, going cross-country to play in Corvallis?  Seems too unpredictable to me.
Upon further review, I like the Bearcats' talented and experience squad.  UC QB Tony Pike has been sharp this season, completing 77 percent of his passes for 6 TDs and no INTs. Mardy Gilyard is a dynamic receiver, and senior RB Jacob Ramsey is averaging 9 yards per carry.  Sure, the Bearcats lost a lot of good players off last year's defense, but there is still plenty of talent and experience there as well.
Oregon St. pulled out a last-second victory last week against an underrated UNLV team.  I love the Rodgers brothers, especially Jacquizz, but something hasn't been clicking for the Beavers this season.  Part of that could be due the injury sustained by starting QB Lyle Moevao, who is questionable for this game.  The Oregon St. defense is the real wild card. The Beavers have only given up 28 points this season, but one of those games was against Portland State.
It seems like Vegas is giving the Bearcats a lot of love by installing them as a slight favorite in this game. Skin concurs.
The Skin says: Take UC, especially if Oregon St. becomes a slight favorite later in the week.
Michigan St. at Notre Dame (-9.5)
Notre Dame has to be down after last weekend's roller-coaster game against Michigan.  The whole game I kept thinking ND should be in control, but the Irish failed to score enough points off of 490 yards in total offense. ND was on the wrong side of some questionable officiating, but Weis' play-calling, especially on ND's final drive, was questionable. I know Clausen throws a nice deep ball, and Golden Tate and Michael Floyd are good deep threats, but Clausen goes downfield way too often.
Michigan State is not a good team.  Neither of its quarterbacks, Kirk Cousins and Keith Nichol, has taken control of the offense. The defense is soft in the secondary.
Overall, I think the intangibles break pretty even in this one.  Both teams are coming off tough loses. Oddly enough, though, Michigan State has won six straight in raucous Notre Dame Stadium.  Rumor has it ND Nation will be kicking off kegs and eggs extra early for this game. (I prefer legs and eggs at Cloud Nine in Tulsa, if you must know.) Expect a rowdy Irish crowd. While many blame ND's pass-happy offense for last weekend's loss, that is exactly what will allow ND to win this game handily. The Irish will throw the ball all over the yard.  ND's defense is still average at best, but Jon Tenuta is one of the best coordinators in the game.  He will have the Irish defense teeing off on Michigan State's quarterbacks.
Skinny says: Take the Irish giving the points.
Lee Greenwood Special: Navy at Pittsburgh (-7.5)
I'm not even going to bother trying in this one. Give me the 'Stache.
The Skin says: Panthers all night long.
WEEK THREE-Blatant Homerism
(Last Week: 3-3; Overall: 6-6)
Last weekend was a great time for yours truly to hit Sin City. A 3-3 record on picks doesn't sound all that sweet, but prudent bankroll management and some off-the-record selections made for a nice little run. From Friday night on, Homerism was playing with house money. (Thank you, Toledo!)
Unfortunately for those of you who put so much stock in this weekly tip sheet, 3-3 won't cut it. Well, maybe that should tell you something.
USC at Washington (+20)
Skinny and I fall along the same lines in this case. Add it up:
second road trip in a row for the Trojans;
letdown game for 'SC;
Barkley hurting;
Husky staff knows Carroll's system;
Homerism says: = Washington cover.
Georgia at Arkansas (Pick)
In my opinion, this line is off by about seven points, and it's not the way you'd expect.
We've already seen a highly regarded team fall in one of the "danger games" Homerism identified in the preseason. Georgia looks like another likely victim of the trap game, although I'm not sure if this qualifies as a landmine for the 'Dawgs anymore. UGa is probably taking too much flak from the peanut gallery about two unimpressive performances to start its season. Still, this group doesn't stack up to coach Mark Richt's recent teams.
Meanwhile, I know I've mentioned this before, but I love the 'Hogs as a sleeper this season. If it weren't for a very difficult schedule, nine wins would be easily attainable for the Razorbacks. For his sake, I hope Georgia defensive coordinator Willie Martinez has been working some late nights lately; Bobby Petrino's offense is ready to explode.
Homerism says: Arkansas wins easily.
Boise State at Fresno State (+7.5)
Friday night in Fresno... Sounds like a Dwight Yoakam song. I'm going to turn this one over to the King of Bakersfield Honky Tonk.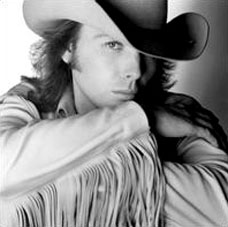 "Can you imagine what a loser you must be to stay home on a Friday night to watch this? Good thing I ain't that lonely yet. Anyway, whether this game is played in the remote outpost of Boise or Fresno, the visiting team is going to feel like it's a thousand miles from nowhere. That's big for the Bulldogs.
When Fresno last traveled those lonesome roads west to the Smurf Turf in November of last year, the Broncos made Pat Hill's rowdy bunch look like the little sister of the WAC, rolling to a 61-10 win. Things change, though, and an embarrassed Hill is a dangerous man. This time, Fresno's gonna prove it's fast as you, Chris Petersen."
Homerism says: Turn it on, turn it up, turn me loose--Bulldogs by a field goal.
Ohio State at Toledo (+20.5)
*Cleveland
Watching Ohio State in these kinds of games is like watching a Skinemax love scene. You're sure you've seen it before. The outcome isn't in doubt. The major players look more interested in running out the clock than performing at their peaks. And in the end, you feel like nothing really happened.
After my luck with the Rockets last weekend, I figure it's worth banging on Toledo for another week. This isn't just a hunch, though. Coach Tim Boeckman's high-fliers on offense can put up some points in a hurry. Colorado has looked wretched so far this year, but a MAC team hanging 54 on a major conference foe is still pretty impressive. A team with that kind of offensive potency seems like a tough matchup for a bunch of downtrodden Buckeyes, who will still be feeling the sting of last week's loss to USC.
Homerism says: OSU, 32-27.
LGS: Navy at Pittsburgh (-7.5)
After the scare Navy put into Ohio State in week one, Dave Wannestedt wouldn't let his team overlook the Midshipmen, would he? OK, don't answer that.
I went against the Middies last week and got burned, so I'm a little gunshy here. Something tells me Navy is getting props for how it has played against two teams that may end up being considered disappointments at the end of the year (OSU and Louisiana Tech). I either have to pick this or Air Force-New Mexico, so...
Homerism Says: Pitt, 18-9.
Texas Tech at Texas (-17.5)
Despite a new cast of characters, the Red Raiders have kept on doing what they do this time of year: piling up the points against putrid non-conference competition. This game is about Texas, however. Given the kind of team Tech has fielded in recent years, this number seems awfully high, even if the Longhorns are thirsty for revenge. It's not.
Seeing as Colt McCoy has taken some heat for "pressing" to start this season, it's reasonable to wonder what kind of frame of mind Texas' star quarterback will be in Saturday night. My guess is McCoy will play like the cool customer he has proven himself to be in primetime games throughout his career in Austin. Whether or not UT coach Mack Brown is pushing the revenge angle on his team, McCoy will make sure the offense is firing on all cylinders.
I don't see any scenario in which Tech holds the 'Horns under 50 without some intervention by Brown himself. However, while Brown's supposed hesitance to run it up in 2008 supposedly cost his team "style points" with the pollsters, the reality is that Mack has been plenty comfortable keeping the pedal to the metal in the past. (Check out some of the scores his 2005 team put up.) Prepare for a long, painful second half, Coach Leach.
BH says: Texas, 60-31.