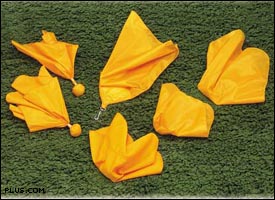 While much of the post-game talk following the Hurricanes' 21-20 win has centered around OU's conservative play-calling and Miami's resurgence, the Sooners' latest disappointment hammered home the glaring reality of Oklahoma football in 2009.
The Sooners are sloppy, dirty and undisciplined.
Stat sheets rarely tell the whole story in a college football game. The most surprising numbers from last night's Oklahoma-Miami game:
Penalties
Oklahoma: 7-79
Miami: 12-115
The disparity means "Thug U" is back, right? Only if you're talking about OU.
With OU's best offensive weapon, leading receiver Ryan Broyles, joining the Sooner superstars on the sidelines with a broken shoulder blade, the team's margin for error grew that much smaller. Still, OU did just about everything it needed to win.
Fill-in quarterback Landry Jones came out smoking; he and the rest of the OU offense matched Miami's prodigious attack nearly yard for yard, 341 to 342. The Sooners won the turnover battle, two to one. The defense gave up its fair share of big plays, but certainly played well enough. OU coach Bob Stoops got a strong effort from the special teams units.
And, yet, time and again on Saturday night, the Sooners gladly sabotaged themselves with mindless mistakes of omission and commission.
To be fair, the OU offense, particularly the line, deserves the vast majority of the blame. Leg whips, holding, post-play pugilism--it felt like you could have picked a page in the rule book at random and found a penalty the Sooners committed. The defining moment came early in the third quarter, when the officials hit up OU for personal fouls on two straight plays. The two calls combined to move OU from third and 10 on the 'Canes' 33-yard line to its own 35 and facing fourth and 42.
It was a disturbingly similar story to what played out in the Sooners' opening loss to BYU. And it was reminiscent of last year's loss to Texas. And a number of times before that. Heading into yesterday's game, OU ranked 105th nationally in penalty yardage at 74.3 yards per game. That's exactly where the Sooners stood in the rankings at the end of 2008, when they were penalized an average of 64.6 yards per game.
Here's the part where I'm obliged to say, "Football is a tough, physical game. Plenty of rough stuff goes down on both sides of the ball in any given game. To win, a team needs aggressive guys who aren't afraid to get their hands dirty."
That may be true, but let's not mistake toughness for thoughtlessness. There's a big difference between getting tagged for being overly aggressive and acts of simple stupidity. The Sooners seem to get caught doing the latter way too often at inopportune times, and it came back to bite them last night. Like it has many times before.
Stoops himself has criticized his teams for piling up penalties. The time for passing that off on his players has passed, though.
Plain and simple: the Sooners lack discipline. That's been the case for a while now. Until Stoops figures out an effective way to lay down the law, OU fans should set aside their national championship dreams.