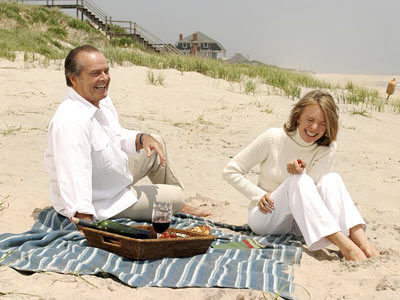 Homerism has to keep his picks somewhat abbreviated this week, as professional responsibilities have had me jammed up. Anyway, on to The Skinny.
WEEK 11--The Skinny
(Last Week: 4-2; Overall: 29-31)
It has been a frustrating season for Skin and Sooner Nation. Surprisingly, OU's ugly 10-3 loss at Nebraska wasn't the most frustrating part of my Saturday. Personally, I hated watching Alabama defeat LSU and Texas stomp Central Florida. Alabama, LSU, and Texas reminded once again just how weak the field is this season. Sure, Florida, Alabama, Texas, Cincy, etc. are nice teams, but they are woefully short of the national championship-caliber teams of the past.
As for the Sooners, I have resigned myself to the fact that this is a rebuilding year for OU. The closest OU will come to Pasadena this holiday season would be the Holiday Bowl in San Diego. The Sooners have lost four games by a combined 12 points, including a three-point loss on a neutral field to the Texas Longhorns.
Personally, I think OU would be undefeated if not for all the injuries on offense this season. Don't get me wrong–even with a healthy Sam Bradford and Jermaine Gresham, OU wouldn't be the team we expected in August. But the Sooners would have an offense capable of giving the defense a chance to win a national title as the best of a bad bunch.
Skin was damn near perfect last week (and could have gone 6-0 if not for the terrible SEC officiating). A special thank you to the K-State Wildcats for coming through on my lock of the year and maintaining what small shred of credibility I still have.
You Vegas "insiders" out there may hammer my first two picks, but these games jumped out at me immediately.
Advice of the Week: Does anyone else find it interesting that Erin Andrews exercises naked in her hotel room? "Darn it, these lunges just don't feel right in this thong!" I say give it a try. Much like Ms. Andrews, Skin is letting it all hang out this week.
Indiana at Penn State (-25.5)
I can't believe this spread, which is normally indicator not to go with my gut. Was the Penn St.-Ohio St. game blacked out in Vegas last weekend? The Nittany Lions lost to a good, but not very good  Ohio St. team, 24-7. (No one deserves the title "great" this season, so very good is as far as I am willing to go.) Penn St. was worse than the score indicates. PSU gave up 24 points at home to a confused Buckeye offense, and the Nittany Lion offense was equally bad as the D.
This Indiana team isn't your perennial homecoming opponent of years past. I would put the Hoosiers at no worse than 50-50 on a neutral field against any Big 10 team, minus Ohio St.
Skin says: I simply don't think Penn St. has the ability to run away in this one.
Missouri (-1) at Kansas St.
OK, seriously–was there an outbreak of VD in Vegas this week? Do the books have their backup guys setting these lines? I have a hard time seeing how a team that has lost four out of five, including a loss last week to Baylor in Columbia, could be favored on the road against a much improved K-State team.
I really don't know how Bill Snyder does it. Talent-wise, he might have the worst team in the entire Big 12. Yet, somehow the Wildcats sit atop the North division. Snyder's teams have about as much flash on the field as Snyder himself off of it, but they win games. Snyder has proven he is a master at exploiting his opponent's weaknesses, and Mizzou has their fair share.
Skinny says: It doesn't happen often, but I think Vegas is off on K-State and Snyder this year. Go with the Wildcats.
Texas A&M at Oklahoma (-20)
On my way home from work this evening, I came up with a brilliant idea!
As I was agonizing over whom to pick this week, my mind wondered to the agony that has been OU football in 2009. OU head coach Bob Stoops seemed to lose his cool with the media at his weekly press luncheon on Tuesday. I know that isn't too out of the ordinary for Stoops, but this time it was pure frustration, rather than his usual snarky, smart-ass responses. To make matters worse, OU's struggling o-line lost another starter to injury. If you have a beer belly and eligibility, you could probably play for the Sooners this weekend.
So I came up with this: In a grand gesture of support, Skinny will break his golden rule and pick the Sooners this week!
Anyway, I get home, grab my laptop and take a seat on my porcelain office chair, only to find out OU is a 20-point favorite! What?!
Suddenly, I am not feeling so good about the love for my alma mater–or that burrito I had for lunch.
The Skin says: I will take the Sooners laying 20!
The Coin Flip: Arkansas State at FAU (+3.5)
The coin managed to pick a big-time matchup this week. Honestly, I don't know much about either team. Interestingly, FAU (2-6) is winless at home this season and Arkansas State (2-6) is winless on the road.
Will Jack Nicholson and Diane Keaton be in attendance? Something's gotta give here!
Skinny says: At least the coin managed to pick one of the few home dogs on the board.
Stanford at USC (-10)
Last Saturday, I received a seething email from a loyal Homerism reader and current Stanford MBA student. Can you image the annoying bunch of overachievers that make up the Stanford MBA program? You know the type–they wear suits to class and won't share their notes if you miss a day of class. The type that will tell you about their supermodel girlfriend and the expensive shoes they just bought at Saks, but somehow they always seem to short you when the bill comes.
Anyway, apparently, I didn't give Stanford's home-field advantage enough credit in my column last week. I am still not convinced, but I will say Stanford Stadium was rockin' last weekend.
As for this week, I think the Cardinal come back down to earth against a USC team that has a ton of talent. I think USC's "struggles" this season will actually help the Trojans in this game. There is no overlooking Stanford this year. No doubt the Trojans have been reminded all week about their 2007 upset loss to the Cardinal.
The Skin says: I think Stanford will hang tough early, but USC runs away in the 2nd half.
Lee Greenwood Special: UNLV at Air Force (-17)
The Falcons have been a good bet lately, having covered four out of its last five against the spread. UNLV is just a bad team.
Skinny says: I like the Falcons' home-field advantage. I will take Air Force.
WEEK 11--Blatant Homerism
(Last Week: 3-2-1; Overall: 30-29-1)
I'm short on time, so let's get down to it.
Alabama at Mississippi State (+11.5)
Dan Mullen has had the Bulldogs playing at their peak against top SEC competition this year, and Starkville is somewhat foreboding on a Saturday night.
I'm gradually losing faith in 'Bama. Greg McElroy doesn't strike me as a title-contending quarterback yet.
Homerism says: MSU, and put a little something on the money line.
Nebraska at Kansas (+4)
Time for Mangino's crew to show a little heart. Nebraska is in for a letdown.
Homerism says: KU outright.
Texas Tech at Oklahoma State (-4.5)
Pokes want payback for getting their tails kicked last year in Lubbock.
Homerism says: OSU by 10.
Troy (+13.5) at Arkansas
The Trojans are quietly playing some outstanding football. Troy has won seven straight games, covering in six. Arkansas may be a little flat in this late-season non-conference game.
Homerism says: Troy brings it home through the back door.
Texas at Baylor (+23.5)
This one doesn't pass the smell test.
Homerism says: Longhorns by 21.
LGS: UNLV at Air Force (-17)
Seeing as this game is being played in Colorado Springs, I'm going to keep riding Air Force.
Homerism says: Falcons pour it on.