After the strong response Homerism received last year, the Homies are back and bigger than ever! In part one, we'll hand out some individual awards for the 2009 college football season. In part two, we'll look at some of the year's outstanding–and not-so-outstanding–teams, games, moments and trends.
Coaching Awards
Best Coaching Job: Brian Kelly, Cincinnati
Kelly won his second stright Big East championship and finished the year 12-0, all while replacing his entire defense from the previous year. Considering that the Big East had one of its stronger years, Kelly's coaching job this season looks even better. So good, in fact, that it looks like he will be the next coach to ruin his career at Notre Dame.
(Homie Distinction: Chip Kelly, Oregon; Frank Spaziani, Boston College)
Worst Coaching Job: Charlie Weis, Notre Dame
Homerism hates kicking a guy while he's down, but Field Goal Jesus has earned it. Supposedly, Weis was bringing some of the best recruits in the country to South Bend during his five seasons there. All he had to show for it this year was a six-win season that included Ws against Nevada, Purdue and Washington State. When it was all but certain Pear Bryant would get the heave-ho, he tried to portray himself as the real victim in the ND mess. Hard to feel for a guy whose mouth started writing checks his ample ass couldn't cash as soon as he set foot on campus.
(Homie Distinction: Mark Mangino, Kansas; Penn State's coach)
Stock Way Up: Pat Fitzgerald, Northwestern
Coach Fitz received last year's coach of the year distinction from Homerism, and his stature on the national scene just continues to rise. To understand the caliber of athlete Fitzgerald has to work with, just go walk around Northwestern's campus for about five minutes. The NU student body may be the most athletically ungifted in the country. Folk hero Fitzgerlad has Evanston awash in purple, though, and the 'Cats should expect things to stay that way so long as he's running the show.
(Homie Distinction: Paul Rhoads, Iowa State; Al Golden, Temple)
Stock Way Down: Mike Gundy, Oklahoma State
I know a certain oil tycoon who can't be too thrilled with the returns on his nine-figure investment in his alma mater's football program. At some point, a team transitions from perpetually on the rise to perpetually in the tank. OSU is treading very close to that line. Someone should remind Gundy that "Cowboys Forever" is a song, not an HR policy for megalomaniacal boosters.
(Homie Distinction: Jeff Tedford, California; Todd Graham, Tulsa)
Offensive Coordinator of the Year: Jarrett Anderson, TCU
"Who?", you ask. Jarrett Anderson, of course. He doesn't have the name recognition of the major offensive coordinators like Norm Chow and Kevin Wilson. Yet, Anderson and co-offensive coordinator Justin Fuente, a former Union Redskin, have added a powerful spread attack to coach Gary Patterson's nasty 4-2-5 defense. Together, they've transformed the Horned Frogs from a cute little mid-major squad to a national championship contender.
(Homie Distinction: Dana Holgorsen, Houston; Bryan Harsin, Boise State)
Defensive Coordinator of the Year: Nick Aliotti, Oregon
Oregon's high-powered spread offense grabbed all the attention this season, but the Ducks' defense quietly put together a strong year. Gang Green gave up five fewer points per game, 23.6, in 2009 than 2008. Opponents' passer rating fell from 122.95 in '08 to 110.57 this season, the Ducks allowed 3.41 yards per rushing attempt, good for second in the Pac-10. Aliotti's unit did all of that with just five returning starters, helping to get UO to the Rose Bowl.
(Homie Distinction: Brent Venables, Oklahoma; Will Muschamp, Texas)
Lifetime Non-Achievement Award: Al Groh
Sadly, I won't have Groh to kick around anymore. The former UVa coach actually garnered a little sympathy in Homerism's household at the end of his mediocrity-defining tenure in Charlottesville. I had a beautifully sarcastic obituary all ready to go for when the Virginia brass inevitably pulled the plug on the Groh era, but Homerism's old lady convinced him to give "The Guy in the Glass" a break following his farewell press conference.
(I wish Mike London the best as Cavaliers head coach, but his history of success suggests he's not a good fit at UVa.)
Player Awards
Most Valuable Player: Toby Gerhart, Stanford
Gerhart put the Cardinal on his back this season and carried it to an eight-win season. For all the love coach Jim Harbaugh has received for Stanford's big year, I bet even he would admit that Gerhart had a much bigger hand in the team's success.
(Homie Distinction: Jeremiah Masoli, Oregon; Mardy Gilyard, Cincinnati)
Offensive Player of the Year: Kellen Moore, Boise State
Non-BCS guys rarely get much Heisman love. Moore is no exception. However, from a raw numbers perspective, Boise's signal caller has had a far better year than Heisman finalists Tim Tebow and Colt McCoy. Oh, and his team is undefeated.
(Homie Distinction: Golden Tate, Notre Dame; CJ Spiller, Clemson)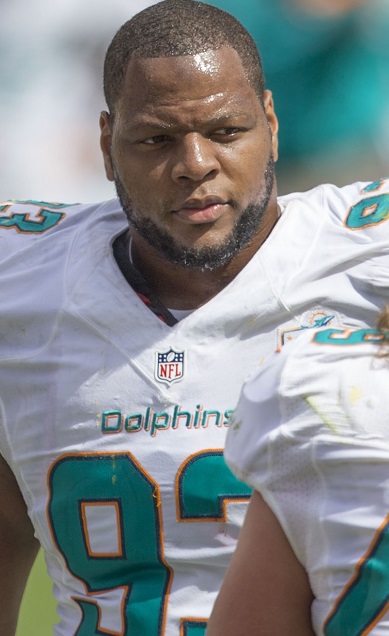 Defensive Player of the Year: Ndamukong Suh, Nebraska
Suh put his stamp on the 2009 college football season with a dominant performance in the Big 12 championship versus Texas. That was no aberration. Suh was virtually unblockable this season, as he helped Nebraska's Blackshirt defense reclaim its reputation on the national scene.
(Homie Distinction: Rolando McClain, Alabama; Earl Thomas, Texas)
Freshman of the Year: Ryan Williams, Virginia Tech
Hokie fans forgot all about the loss of Darren Evans as soon as Williams got his hands on some balls. The redshirt freshman burst onto the college football scene with eight touchdowns in his first four games. After averaging almost 130 yards rushing per game in his debut season, Williams looks like a strong 2010 Heisman contender.
(Homie Distinction: Dion Lewis, Pittsburgh; Tre' Newton, Texas)
Best NFL Prospect, Offense: Jermaine Gresham, Oklahoma
Gresham didn't play a down for the Sooners this season after sustaining a preseason knee injury, but he's still a rare talent at tight end. He's a matchup nightmare for defenses, and he should develop into an all-pro on the next level.
(Homie Distinction: Russell Okung, Oklahoma State; Sam Bradford, Oklahoma)
Best NFL Prospect, Defense: Suh
Suh won't dominate offensive lines in the pros like he did in 2009, but he's still the first player I'd take if I was an NFL general manager. Expect the first team on the clock in April to begin negotiating with Suh as soon as the final gun goes off in the Holiday Bowl. Enjoy Cleveland, big fella.
(Homie Distinction: Gerald McCoy, Oklahoma; Eric Berry, Tennessee)

2009 Blatant Homerism All-American Team
Offense
QB: Kellen Moore, Boise State
RB: Toby Gerhart, Stanford
RB: Mark Ingram, Alabama
WR: Jordan Shipley, Texas
WR: Golden Tate, Notre Dame
TE: Dennis Pitta, BYU
OL: Mike Johnson, Alabama
OL: Maurkice Pouncey, Florida
OL: Bryan Bulaga, Iowa
OL: Jeff Byers, USC
OL: Russell Okung, Oklahoma State
K: Leigh Tiffin, Alabama
KR: Mardy Gilyard, Cincinnati
ATH: CJ Spiller, Clemson*
Defense
DL: Jerry Hughes, TCU
DL: Ndamukong Suh, Nebraska
DL: Gerald McCoy, Oklahoma
DL: Jeremy Beal, Oklahoma
LB: Rolando McClain, Alabama
LB: Jesse Smith, Iowa State
LB: Quan Sturdivant, North Carolina
DB: Earl Thomas, Texas
DB: Eric Berry, Tennessee
DB: Kurt Coleman, Ohio State
DB: Joe Haden, Florida
P: Drew Butler, Georgia
PR: Javier Arenas, Alabama
*I had to create a special "athlete" position, because it seemed ridiculous to leave Spiller off the team. Golden Tate aced out Mardy Gilyard for the second wide receiver spot, but Gilyard still made the squad as a return man.